Nap Eyes
The Hope and Ruin Brighton, Brighton.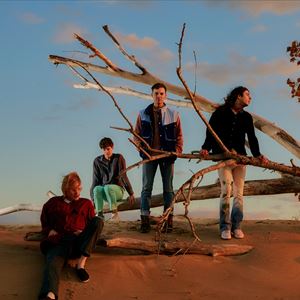 This event is for 18 and over - No refunds will be issued for under 18s.
More information about Nap Eyes tickets
Eight years and four albums into it, the artistic arc of Nap Eyes finds itself tracing a line alongside frontman Nigel Chapman's daily tai chi practice. Those first years and albums are the cold mornings in the park:the measured movements, the joint aches, the self-doubt. With each new release, anincremental and invigoratingstep forward. And with the end of each album and tour, a return to thebeginner's practice. And now, Snapshot of a Beginner, Nap Eyes's boldest, most concentrated and most hi-fi album to date, a study of that repeated return and all that it can teach you.
A One Inch Badge presentation