Mutations Fest Weekend Ticket
Multiple Venues, Brighton.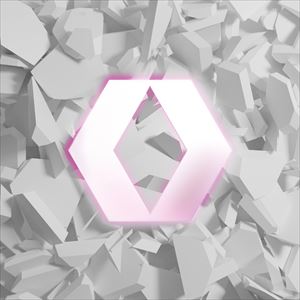 This event is for 18 and over - No refunds will be issued for under 18s.
More information about Mutations Fest Weekend Ticket tickets
Mutations Festival 2022, Brighton - 3rd to 6th November
This Ticket allows access to all events at Mutations Festival on Thursday 3rd + Friday 4th + Saturday 5th November 2022. This ticket is age restriction 18+. Following a sold-out 2021 Mutations returns to Brighton this November to showcase 75 of the most crucial current acts, across 9 of Brighton's most treasured grassroots music venues, over 4 crushing days. At just 850 capacity, Mutations Festival 2022 presents one of the most stacked line-ups for an intimate festival that you'll see for a very, very long time.
Performing on the Thursday 3rd + Friday 4th + Saturday 5th November 2022 are:
- ANIMAL COLLECTIVE - BLACK COUNTRY NEW ROAD - PUSSY RIOT - SQUID - WARMDUSCHER - BAD BREEDING - BLEACH LAB - BODEGA - COACH PARTY - CROWS - DO NOTHING - FATDOG - HAMISH HAWK - JOHN - LOS BITCHOS - MISO EXTRA - PENELOPE ISLES - PIP BLOM - W.H. LUNG - - AV DUMMY - CARRTOONS - COWBOYY - EGYPTIAN BLUE - ELANOR MOSS - FAKE TURINS - FLASHER - FRÄULEIN - GHUM - GURRIERS - HIGHSCHOOL - JESSICA WINTER - JOYERIA - LAMBRINI GIRLS - MARINA HERLOP - ME REX - NAKED LUNGS - NUKULUK - O. - OPUS KINK - ORCHARDS - PERSONAL TRAINER - PLASTIC MERMAIDS - PORCHLIGHT - POZI - PRIESTGATE - REDOLENT - ROBBIE + MONA - RHUMBA CLUB - ROMERO - SISTER RAY - SLANEY BAY - SNIFFANY AND THE NITS - SOPHIE JAMIESON - SPIRIT OF THE BEEHIVE - SWIM SCHOOL - TALLIES - THE DINNER PARTY - TUMMYACHE - WALDO'S GIFT - WUNDERHORSE - YABBA -
Times:
Thursday Doors open: 3:00pm First Act: 4:15pm Finish: 10:00pm
Friday Doors open: 2:30pm First Act: 3:15pm Finish: 10:00pm After-party: 10pm to 2am
Saturday Doors open: 11:30am First Act: 12:45pm Finish: 10:30pm After-party: 10:30pm to 2am
There is also a separately ticketed Mutations Festival Closing Party on Sunday 6th November 2022 with: - BOB VYLAN - SCALPING - GROVE - BENEFITS
- For Closing Party ticket please check Mutations Festival
- For more information see www.mutationsfestival.com